Joint Lock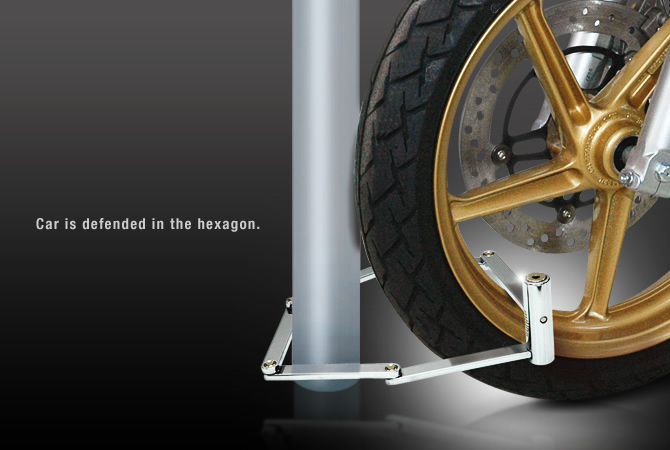 商品の特長
Easy to the lock by one push.
Moves freely by the 6 joints.
Easy to handle and compactly stored.
Including storage case.
It has used polypropy
The own motorcycle is protected from scratch by the arm cover.
Including Arm Cover which is prevent scratch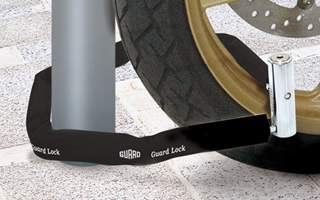 Points of handling
Because you may get hurt when you catch the finger between arms, please be careful.
The lock is made of iron. Please be careful that do not give damage to the motorcycle or other thing when using it.
For the case that lost a key, please note the numbers of the key by all means. (The numbers have engraved on side of key.) When a spare key is necessary, please order it to store or manufacturer.
This is not absolute to the theft prevention, please park the vehicle to the managed place where eyes reach.
IPlease do not disassemble this lock, do not remodel, and do not use this for other purposes.
The specification might be changed without notifying beforehand for upgrading.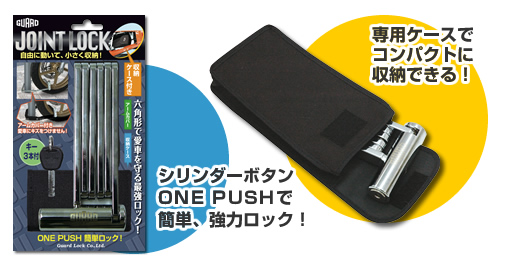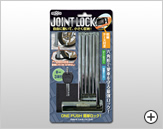 Chrome finish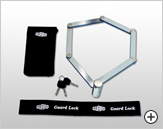 Chrome finish
Color: Chrome plate finish
Content: Joint Lock and exclusive case, arm cover, keys (3)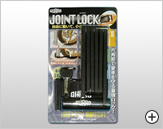 Black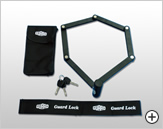 Black
Color: Black
Content: Joint Lock and exclusive case, arm cover, keys (3)
Color: Chrome plate finish
Content: Joint Lock and exclusive case, arm cover, keys (3)
Color: Black
Content: Joint Lock and exclusive case, arm cover, keys (3)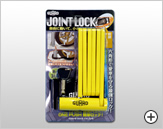 Yellow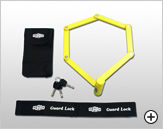 Yellow
Color: Yellow
Content: Joint Lock and exclusive case, arm cover, keys (3)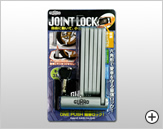 Silver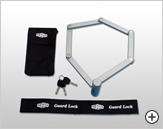 Silver
Color: Silver
Content: Joint Lock and exclusive case, arm cover, keys (3)
Color: Yellow
Content: Joint Lock and exclusive case, arm cover, keys (3)
Color: Silver
Content: Joint Lock and exclusive case, arm cover, keys (3)