Perfect Chain Tool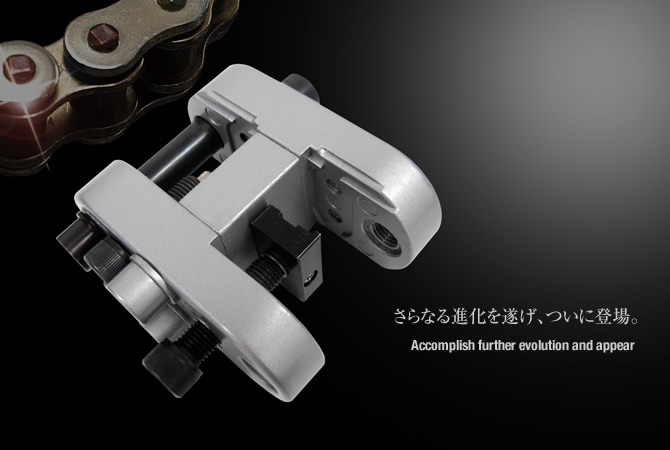 Cutting Pressing, Riveting Accomplish further evolution and appear
Points
You can get three works by only this one!
Functionality sought. Easy to use and it's shorten the working time.
Easy to use and grasp it easy by large handle. It convince for professional.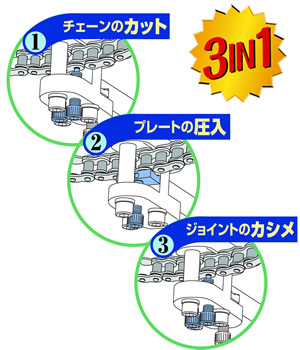 Package design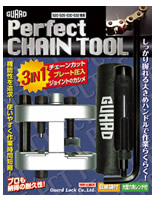 Points of handling
Do not drop this tool. It become the cause of the deformation or malfunction.
Please keep it the tools be in the included storage bag, and don't lose it.
Please do not disassemble and do not remodel, and do not use this for other purposes.
There is a case to change specifications of without a notice for article improvement.

Black
Silver
Gold
| JAN | Parts number | Description |
| --- | --- | --- |
| 4944415205581 | 700N-01 | Cutting bolt |
| 4944415205598 | 700N-02 | Cutting & Riveting Combined bolt |
| 4944415205604 | 700N-03 | Setting bolt |
| 4944415205611 | 700N-04 | Pressing bolt |
| 4944415205628 | 700N-05 | Handle |
| 4944415205635 | 700N-06 | Reinforcement bolt |
| 4944415205642 | 700N-07 | Guide plate (with screws) |
| 4944415205659 | 700N-08 | Hexagon wrench |
| 4944415205666 | 700N-09 | Storage bag |
JAN
Parts number
Description
4944415205673
700N-10
Guide plate (with screws)
use for CLIP type master link