Z PARTS HANDLEBAR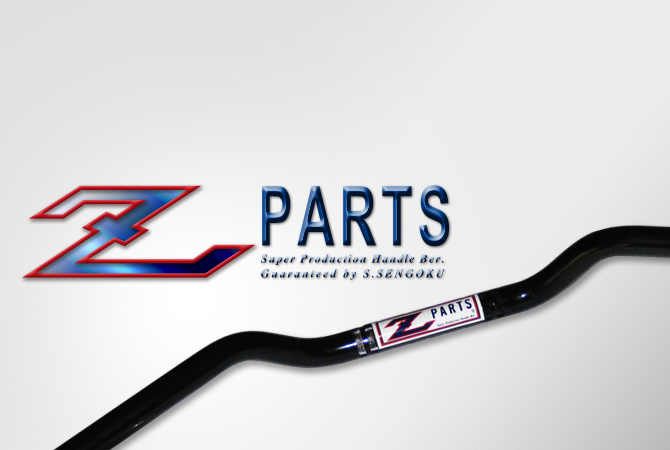 The authentic that history narrates "Z PARTS handlebar"
The historical signature product that was born from the racing
This handlebar was created in the year of the memorable first Suzuka eight hours endurance race. It is developed as superbike race use carried out first in Japan, and it is used habitually by many riders driving Z1, CB900, the remodeled GS1000 superbike and is a historical signature product to reach at the present.
Points
It gives the best handling performance and riding position for any naked type.
The best controlling to circuit, winding and high-speed touring.
To absorb the impact and to reduce the damage to the motorcycle when falling down, plastic knob was installed in the both handlebar ends for the first time as a handlebar on the market.
●Specifications: Steel Black chrome & White Grip ends
●Length: 730mm
●Height: 50mm